Special Offers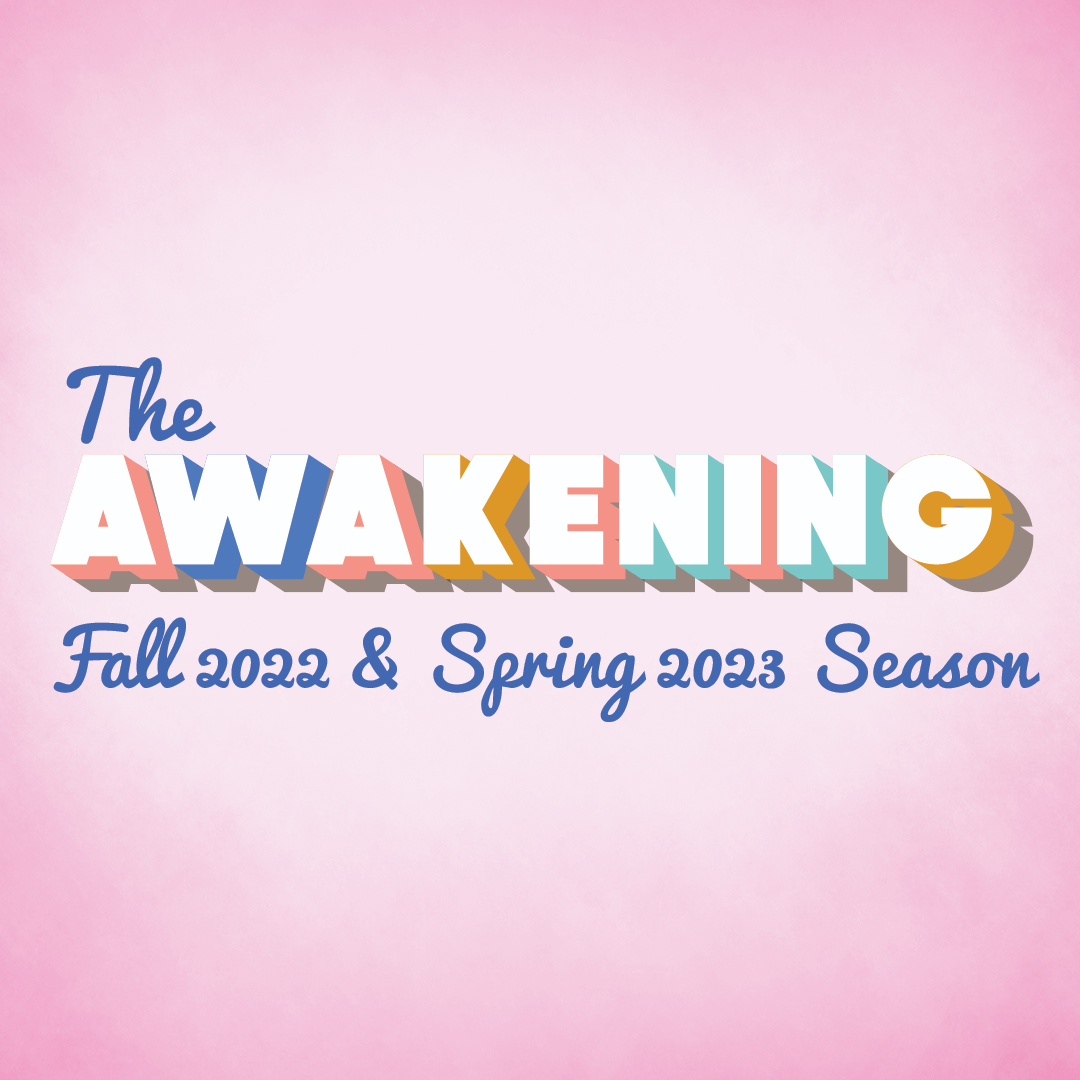 As we emerge from the throws of COVID-19, join us for our Fall 2022 and Spring 2023 season, THE AWAKENING. Each production in our 22-23 season centers, in its own unique way, around an awakening, discovery, and living in reality.

Bundle pricing will be available beginning on September 1, 2022! Purchase a season bundle to save up to 10% on your total purchase price per performance!

Oediupus the King
Directed by Bob McGrath; Written by Sophocles; Translated by Brian Doerries
Fine Arts Instructional Center's Proscenium Theater
October 11 – 16, 2022
Sophocles' Oedipus the King tells the story of an overconfident ruler during the time of a great plague, who refuses to listen to trusted advisors, ignores prophecy, and—after launching an investigation—discovers that he is the source of the contagion that is ravaging his people and his land. Upon uncovering the truth about himself and his role in the disaster, the king loses nearly everything—his crown, his wife, his power, his country, his honor—and wanders off into exile, a fate worse than death in ancient Greece. Oedipus the King is a timeless story about leadership, accountability, and the challenges faced by citizens and elected officials during pandemics and plagues

Acting is Believing
Conceived, directed, and adapted by Brian Day and David Pellegrini
Fine Arts Instructional Center's Proscenium & Studio Theater
December 1 – 4, 2022
An intermedial, bilingual production based on Lo fingido verdadero by Lope de Vega
Two audiences arrive: one starts at the Proscenium Theatre, the other at the Del Monte Studio. Both see the same performance, but through two different lenses: theater and film, created and transmitted live. Cut. Then the audiences switch venues, and a single story creates two worlds. Acting is Believing reveals new possibilities in storytelling and performance, casting audience members as active participants in interpreting what's real and what's make-believe.

Fantini Futuro with Ben Neil
Fine Arts Instructional Center Concert Hall
Thursday, November 3, 2022
Fantini Futuro is a new audio-visual performance work by Ben Neill for the Mutantrumpet, his self-designed electro-acoustic instrument, countertenor, Baroque keyboards, and interactive video projections. The piece is based on the music and life of early Baroque trumpeter/composer Girolamo Fantini, who was responsible for bringing the trumpet indoors from the hunt and the battlefield to the realm of art music. The narrative depicts Fantini as a traveler through time and space, from the 17th century to the future, and reflects on the transformative power of current technology. An array of sophisticated interactive technologies is utilized in the performance.

Neill joins forces with NYC early music ensemble ARTEK for this production; countertenor Ryland Angel performs the vocal part, and the keyboards are played by ARTEK Director Gwendolyn Toth, who is recognized as one of America's leading performers on early keyboard instruments. Fantini Futuro has received support from the Nokia Bell Labs Experiments in Art and Technology program, where Neill is currently an Artist in Residence

The Nether
Directed by Kristen Morgan; Written by Jennifer Haley
Fine Arts Instructional Center's Studio Theater
Febrruary 28 – March 5, 2023
The Nether is a virtual wonderland that provides total sensory immersion. Just log in, choose an identity, and indulge your every desire. But when a young detective uncovers a disturbing brand of entertainment, she triggers an interrogation into the darkest corners of the imagination. Winner of the 2012 Susan Smith Blackburn Prize, The Nether is both a serpentine crime drama and haunting sci-fi thriller that explores the consequences of living out our private dreams.

The 25th Annual Putnam County Spelling Bee
Directed by Tim Golebiewski
Music & Lyrics by William Finn; Book by Rachel Sheinkin; Conceived by Rebecca Feldman
Additional Material by Jay Reiss; Originally Directed on Broadway by James Lapine
Fine Arts Instructional Center's Studio Theater
April 20-23 & April 27-30, 2023
Winner of the Tony and the Drama Desk Awards for Best Book of a Musical, The 25th Annual Putnam County Spelling Bee is a wild comic ride, complete with audience participation. An eclectic group of six students deal with vie for the spelling championship of a lifetime. To win the prize, they'll have to learn to deal with pressure, the idiosyncratic adults in the room, and puberty. While candidly disclosing hilarious and touching stories from their home lives, the tweens spell their way through a series of (potentially made-up) words, hoping never to hear the soul-crushing, life un-affirming "ding" of the bell that signals a spelling mistake. Only one speller can win! At least the losers get a juice box.
View Offer