The Wolves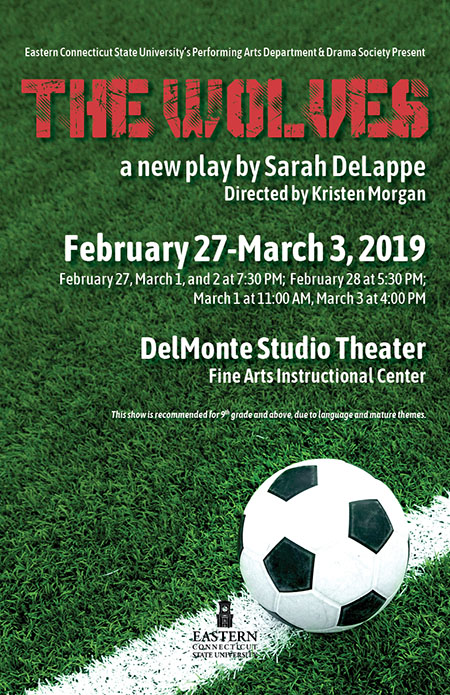 The girls in
The Wolves
, a new play by Sarah DeLappe and directed by Kristen Morgan, are at a turning point in their lives. It's a coming-of-age story that takes place on the artificial turf of the local indoor soccer field. These players have grown up playing together, and have shared all of the emotional weight that comes with it. They know each other's bodies and faults and strengths, and they think they know each other's inner workings, but they are often too self-obsessed to really be capable of noticing anything beyond themselves.
Into this fragile mix comes a new player, the freedom of drivers licenses, college scouts, a weekend ski trip, coming out, telling lies, the exposing of ugliness, and the turning point of losing the identities they've known since childhood. The Wolves is a meditation on growing up female in America and the meaning that girls make for themselves in a society that still doesn't have any idea what to do with them.
Eastern Students: Please reserve your ticket here.
When selecting tickets, please choose a General Public seat. When you have placed the tickets in your cart, you will be able to select the correct pricing from a dropdown menu to the right of your seat number.